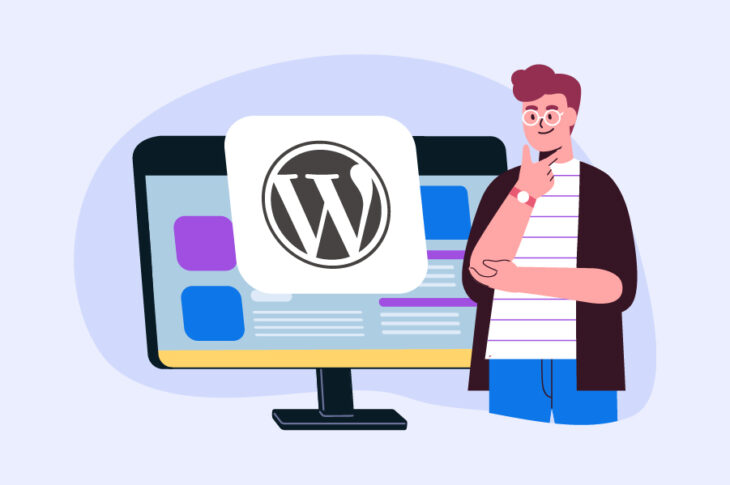 Are you new to website building and wondering what themes are all about? Look no further! In this beginner's guide, we'll break down the basics of website themes so you can choose the perfect one for your site.
From understanding different types of themes to knowing how to customize them, we've got you covered. So let's dive in and explore the exciting world of website design together!
What is a Website Theme?
A website theme is a collection of templates and stylesheets that give a site its look and feel. A theme can be applied to a new or existing site and can be customized to suit the needs of the individual user. Web designers and developers typically create website themes for purchase or download from online marketplaces.
Advantages of Using a Website Theme
A few advantages exist of using a website theme instead of designing a website from scratch. For starters, getting a professional-looking website up and running is much faster and easier when you use a theme.
Secondly, you can be sure that your website's overall design and layout will be cohesive and consistent when you use a theme. Most themes are designed to be responsive, meaning they will adjust to look great on any device, whether it be a desktop computer, laptop, tablet, or smartphone.
How to Choose a Website Theme
When it comes to choosing a website theme, there are a few things you need to take into account. First and foremost, you need to consider what kind of website you want to create. Are you looking to create a personal blog or a business website? Once you've decided on the purpose of your website, you can start narrowing down your choices.
There are thousands of themes out there, so it's essential to research and find one that suits your needs. If you need help figuring out where to start, try looking at some of the most popular themes for inspiration. Once you've found a few that you like, take the time to read through the reviews and see what others have to say about them.
Once you've found a theme you like, download it and test it out before making it live on your site. This will help ensure that everything works correctly and that there are no surprises. If everything looks good, then go ahead and activate your new theme!
Tips for Customizing Your Website's Theme
Your website's theme is what dictates its overall design and aesthetic. And while you may be tempted to choose a pre-made theme and be done with it, customizing your website's theme can give your site a unique look that will help it stand out from the rest.
Still, trying to figure out where to start? Here are a few tips for customizing your website's theme:
1. Choose a theme that's flexible and easily customizable.
There are thousands of themes out there, so take some time to find one that you feel confident you can customize to match your brand and vision for your website.
An excellent place to start is by checking out the WordPress Theme Directory or looking for themes on popular marketplaces like ThemeForest.net.
2. Start small – make simple changes first.
Once you've chosen a theme, it can be tempting to go crazy and change everything all at once. But resist the urge! It's best to start small, making simple changes like swapping out the default header image or changing the background color. That way, you can get a feel for how easy (or difficult) it is to customize the theme before diving in headfirst.
3. Don't be afraid to get help from a professional.
If you need help or are trying to customize your theme, contact a professional web designer or developer for help. They can provide valuable advice and assistance to help you get the look you want for your website.
4. Test often and make sure everything's working correctly.
Anytime you make changes to your website's theme, it's essential to take the time to test everything out and make sure it's all working correctly. You want to avoid accidentally breaking something in the process! So be sure to check for any bugs or issues with the design before making it live on your site.
Common Mistakes to Avoid When Choosing a Theme
When choosing a theme for your website, there are a few common mistakes that you should avoid:
Choose a theme that is simple enough to use. There are many great themes out there that are easy to use and don't require a lot of technical knowledge.

Don't choose a theme incompatible with your content management system. Many themes are only compatible with certain CMSs, so check before you buy.

Don't choose a theme that is not responsive. Responsive themes adjust to different screen sizes, ensuring your site looks great on all devices.

Don't choose a theme that is not well-supported.
Ensure the company or developer who created the theme offers good customer support in case of any problems. By avoiding these common mistakes, you can be sure to find an excellent theme for your website.
Where to Find Quality Website Themes
There are a few places you can look to find quality website themes. One option is to use a theme directory. A theme directory is a website that curates themes from different developers and presents them in one place. This can be a helpful way to browse and compare different options.
Another option is to buy a theme from a developer directly. This is often the best way to get quality support and ensure you have the latest theme version. When buying a theme, read reviews and check out the developer's other work to understand their style and quality.
You can always create your theme or hire someone to do it for you. This requires more time and effort, but it gives you the most control over the design and functionality of your website. If you need help figuring out where to start, plenty of resources are available online to help you learn how to code or find a good designer.
Conclusion
We hope our beginner's guide to understanding website themes has been helpful and given you the information you need to decide on your next theme.
Website themes are a great way to give your site the look and feel you want, so feel free to explore different options until you find the one that works best for your needs. With all of these tips, you can choose a website theme that perfectly fits your vision.