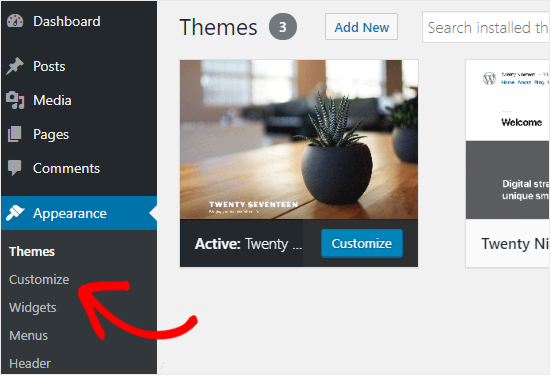 Are you tired of your website looking like every other generic page? Do you want to add personality and functionality to your site without learning to code? Look no further than WordPress themes and plugins!
With these customizable tools, you can easily make your website stand out while enhancing its usability. In this post, we'll explore the world of WordPress customization and show you how it can take your online presence from bland to brilliant in just a few clicks. Let's dive in!
What is WordPress Theme and Plugin?
When creating a WordPress site, it comes with a default theme. You can change This fundamental design by installing a new theme. Themes control your site's overall look and feel, including the colors, fonts, and layout.
There are thousands of themes available for WordPress, both free and paid. You can find themes for almost any website, from simple blogs to complex business sites. Once you've found a theme, you can install it on your WordPress site with just a few clicks.
In addition to changing your site's appearance, themes can add features and functionality. For example, some themes include social media buttons or contact forms. Others add support for e-commerce plugins like WooCommerce.
You can install plugins if you want even more control over your site's appearance and functionality. These are small pieces of software that add specific features to WordPress. There are plugins for almost everything, from adding social media share buttons to creating an online store.
Just like themes, there are both free and paid plugins available. Some plugins are available from the WordPress plugin directory, while others must be purchased from third-party websites. Once you've found a plugin you want to install, add it to your WordPress site like any other software.
Benefits of Using a WordPress Theme and Plugin
There are countless benefits to using WordPress themes and plugins to customize your site. With so many options, you can easily find a theme and plugin that fits your specific needs and preferences.
One of the most significant benefits of using WordPress themes and plugins is that they offer an easy way to change the look and feel of your site without editing any code.
This is especially helpful if you're not comfortable working with code or want to quickly change the appearance of your site without spending a lot of time doing so.
Another great benefit of WordPress themes and plugins is that they can help you save time by automating tasks such as creating forms, adding social media buttons, or setting up e-commerce functionality.
In addition, many WordPress themes and plugins are responsive, meaning they'll automatically adjust to look great on mobile devices such as phones and tablets. This is important since more and more people are using these devices to access the internet.
WordPress themes and plugins are often backed by excellent customer support. If you have any questions or run into problems while using them, you can quickly get help from the theme or plugin developer.
How to Find the Right WordPress Theme and Plugin for Your Site
WordPress offers thousands of themes and plugins, making it easy to customize your site. However, knowing where to start can take time and effort with so many options available. Here are a few tips for finding the suitable WordPress theme and plugin for your site:
1. Define Your Needs: The first step is identifying your needs from a theme or plugin. Consider the purpose of your website and what features you want to include. Do you need a specific design or layout? Are there particular functionality requirements? Once you know what you need, you can narrow down your search.
2. Research Options: There are many places to find WordPress themes and plugins. Start by browsing the official WordPress themes and plugins directory. You can also search Google or other search engines. When evaluating options, be sure to read reviews and check compatibility with your version of WordPress.
3. Try Before You Buy: Once you've found a few potential options, try them out before making a final decision. Most themes and plugins offer a free trial or demo version that you can use on your site. This lets you see how the theme or plugin works and whether it meets your needs.
4. Get Support: If you run into problems while using a theme or plugin, check for developer support. Many developers offer documentation and forums where you can get help troubleshooting issues.
Following these tips, you can find a suitable WordPress theme or plugin for your site. Good luck!
Strategies for Customizing Your Site with WordPress Themes and Plugins
There are endless possibilities for customizing your WordPress site with themes and plugins. Here are a few strategies to get you started:
1. Choose a theme that fits the overall look and feel you want for your site. Thousands of themes are available, so take your time browsing through them until you find the perfect one.
2. Once you've chosen a theme, start exploring its various customization options. Many themes allow you to change the color scheme, layout, and featured content.
3. If you want even more control over the look and feel of your site, consider installing some plugins. There are plugins for everything, from adding social media buttons to changing how your content is displayed.
4. Don't be afraid to experiment! The great thing about WordPress is that it's easy to change things around until you get them just right. So go ahead and play around with different themes and plugins until you create a site that's perfect for you.
Best Practices for Installing and Managing Plugins
When customizing your WordPress site, plugins are one of the most powerful tools at your disposal. You can add functionality to your site with the right plugin, from e-commerce to forms and beyond.
However, as with any tool, there is a right and wrong way to use plugins. In this article, we'll share some best practices for installing and managing plugins on your WordPress site.
First, let's talk about plugin installation. When searching for a plugin in the WordPress repository or on a third-party site, paying attention to compatibility is essential. Ensure that the plugin you're considering is compatible with the version of WordPress you're running.
In addition, please take a moment to read through the plugin reviews before installing it. This will give you an idea of any potential problems other users have had with the plugin. If there are a lot of negative reviews or no reviews at all, proceed with caution.
Once you've found a compatible and well-reviewed plugin, install it on your site. Once the installation is complete, be sure to activate the plugin. And that's it! You've now successfully installed a plugin on your WordPress site.
Now let's talk about plugin management. After a plugin is installed and activated, monitoring its performance is essential. Check in periodically to ensure that everything is working as expected and that there are no errors. If you notice any problems, contact the plugin developer for assistance.
In addition, keeping your plugins up to date is a good idea. Not only do new versions often add features and improve performance, but they also fix security vulnerabilities and other bugs. Whenever a new version of the plugin is available, update it as soon as possible.
Finally, it would help if you kept an eye on how many plugins you use. Too many plugins can slow down your website and make it vulnerable to attacks, so limit yourself to only the essential plugins you need for your site. If there are any plugins you're no longer using or don't need anymore, delete them from your site.
By following these best practices for installing and managing plugins on your WordPress site, you can ensure a secure and speedy experience for yourself and your visitors.
Troubleshooting Common Issues
If you're having trouble customizing your WordPress site, there are a few common issues that you can troubleshoot. First, make sure that you're using a compatible theme and plugin. If you're using an older version of WordPress, you may need to upgrade to the latest version.
If you're still having trouble, try resetting your theme and plugin settings. You can do this by going to the WordPress dashboard and clicking the "Settings" link. From there, click on the "Reset Settings" button. This will reset all your theme and plugin settings to their default values.
If you still need help with issues, contact the support team for your theme or plugin. They can help you troubleshoot the issue or provide further guidance.
Conclusion
With WordPress themes and plugins, customizing your website is easier than ever. Whether you're looking for a sleek minimalist design or an e-commerce platform to increase revenue, thousands of options are available to meet your needs.
By investing some time and effort into selecting the suitable theme and plugins for your site, you can create an attractive and functional online presence that will help take your business to the next level.