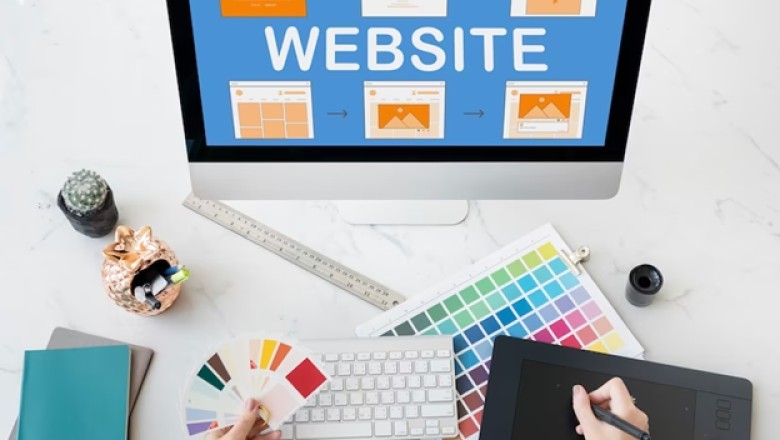 In today's digital age, a solid online presence is crucial for any brand looking to stand out in the competitive market. One effective way to achieve this is through website theming.
A well-structured and visually appealing website can attract potential customers and reinforce your brand identity. In this blog post, we'll explore how website theming can give your brand the boost it needs to make its mark online. So please sit back, relax, and let's dive into the world of website theming!
Introduction to Website Theming
A website theme is a set of tools and design elements that you can use to control your website's overall look and feel. Website themes can include things like custom fonts, color schemes, layouts, and even specific functionality.
While many businesses choose to create their website themes from scratch, several pre-made themes are available for purchase or download online. Using a pre-made theme can save you a lot of time and effort and help ensure that your site looks professional and consistent with your brand identity.
When selecting a theme for your website, it's essential to consider both its visual appeal and functionality. Make sure to choose a theme that will be easy for your visitors to navigate and includes all the features and functions you need for your site.
If you need help figuring out where to start, look at some of the most popular WordPress themes or browse many other online options. With so many great choices, you'll find a website theme perfect for your business!
Benefits of Website Theming
Website theming has many benefits, but most importantly, it can help boost your brand identity. A well-themed website will help you stand out from the competition and give visitors a positive impression of your brand.
A branded website also instills trust and credibility. Visitors will know that they can expect a certain level of quality from your site, which will encourage them to do business with you.
In addition, a branded website makes it easy for customers to find your contact information and social media links, which can further increase trust and build relationships.
A branded website can be a great marketing tool. It can help you reach new customers and market your products or services more effectively. A branded website can also drive traffic to your other marketing channels, such as social media or email marketing.
Types of Website Themes
There are a few types of website themes that boost your brand identity. The first is a corporate theme. This theme is perfect for businesses that want to convey a professional image.
It typically uses muted colors and simple designs. The second type of theme is a creative theme. This theme is perfect for businesses that want to be seen as creative and innovative.
It typically uses bright colors and unique designs. The third type of theme is an eCommerce theme. This theme is perfect for businesses that want to sell products online.
It typically uses a clean design with plenty of whitespaces to make it easy for visitors to browse and purchase products.
What Factors Should I Consider When Choosing a Theme?
When choosing a theme for your website, many factors must be considered to ensure that your site accurately reflects your brand identity. Here are a few key factors to keep in mind:
-Your target audience: Who are you trying to reach with your website? Make sure that your theme is an appeal to your target demographic.
-Functionality: Does the theme offer the features and functionality you need to build a successful website? Look for optimized themes for search engines, user experience, and mobile devices.
-Design: Does the theme provide a visually appealing design with attractive visuals, fonts, and colors? Make sure that it fits your brand image.
-Customization: Can you customize the theme easily without extensive coding knowledge? Look for themes with many options so you can tweak your site to make it unique.
How Can I Implement a Theme on My Website?
If you're looking to boost your brand identity, implementing a theme on your website is a great way. Doing so can give your site a more professional and cohesive look, making it more memorable and recognizable to visitors. It can also help make your site more user-friendly and intuitive to navigate.
You can implement a theme on your website in a few different ways. One option is to use a pre-made theme that you can customize to fit your needs. This is often the quickest and easiest way to get started, and many great themes are available, both free and paid.
You can create your custom theme from scratch if you feel more ambitious. This will take more time and effort, but it will also allow you complete control over the look and feel of your site. Whichever route you choose, be sure to spend some time considering what kind of image you want your site to project before getting started.
Maintenance Tips for Your Theme
To keep your website looking its best, it's essential to maintain your theme regularly. Here are some tips to help you keep your site looking great:
1. Keep Your Theme Up to Date: It's essential to keep your theme up to date with the latest version of WordPress. This will ensure your site is compatible with all the latest plugins and features.
2. Backup Your Theme: Be sure to back up your theme before making any changes. This way, you can always revert to a previous version if something goes wrong.
3. Test Changes Before You Go Live: Always test any changes you make to your theme on a staging site before pushing them live. This will prevent any potential problems from affecting your live site.
4. Use a Child Theme: If you plan on making any changes to your theme, it's best to use a child theme. This will allow you to make changes without affecting the parent theme, which can be helpful if you ever need to revert to the original theme.
5. Follow Best Practices: When changing your theme, follow WordPress coding standards and best practices. This will help ensure that your code is clean and error-free.
Conclusion
Website theming is a great way to give your brand an identity that stands out. Theming allows you to tailor every aspect of your website design, enabling you to create something unique and memorable for visitors.
Careful consideration can help you build an engaging user experience and boost a positive perception of your brand in the long term.
Investing in a well-themed website could be one of the most rewarding business decisions you make this year.