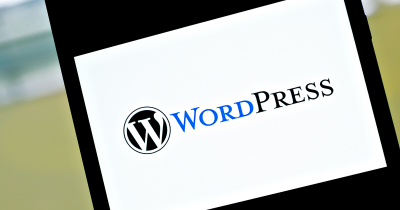 Are you a beginner in the world of WordPress? Building your website from scratch may seem daunting, but choosing a suitable theme can make all the difference.
Your theme is essentially the design and layout of your site, so it's essential to choose one that looks great and functions well for your needs.
In this guide, we'll walk you through everything you need to know about choosing the perfect WordPress theme for your site!
What is WordPress?
WordPress is a content management system (CMS) that enables you to create a website or blog from scratch or to improve an existing website. WordPress is free and open-source software released under the GPL.
WordPress is used by millions worldwide, including many large organizations, such as The Guardian, Forbes, and The New York Times. WordPress is also popular with small businesses and individuals who want to create a professional-looking website without hiring a web developer.
There are two versions of WordPress: the self-hosted version (available at wordpress.org) and the hosted version (available at wordpress.com). This article will focus on the self-hosted version of WordPress, which you'll need to create a website with your domain name (e.g., www.example.com).
With WordPress, you can choose from thousands of themes (templates) to design your website or create a custom theme using HTML and CSS. You can also extend WordPress with plugins to add features such as contact forms, e-commerce functionality, and social media integration.
Types of WordPress Themes
There are thousands of WordPress themes to choose from. How do you select the right one for your WordPress website?
Here are some things to consider when choosing a WordPress theme:
1. The purpose of your website – is it a blog, a portfolio, or an eCommerce store? There are themes designed specifically for each of these types of websites.
2. Your budget – some themes are free, while others cost $100.
3. The level of customization you need – some themes are elementary to customize. In contrast, others offer more advanced options for those who want to tailor their website to their needs.
4. The look and feel you want – there are endless possibilities for the design of WordPress themes, so take some time to browse through various options until you find one that matches your vision for your website.
Consider these factors as you search for the perfect WordPress theme for your website!
Benefits of Using a Theme
When you use a WordPress theme, you get more than just a design. Themes are complete website templates that include pre-designed layouts, color schemes, typography, and sometimes additional features like slider plugins or social media integration.
While you could spend hours designing your WordPress site from scratch (or hire someone to do it for you), using a theme speeds up the process and gives you a professional-looking website with minimal effort.
And because experienced designers create themes, they're usually optimized for SEO and performance, which can save you time and help your site rank higher in search engines.
Thousands of free and premium WordPress themes are available, so finding the perfect one for your site can feel overwhelming. But don't worry – we'll help you narrow your options and choose the best theme for your WordPress website.
How to Choose the Right Theme
When it comes to choosing a WordPress theme, there are a few things you need to take into account. Here are a few guidelines on how to choose the suitable WordPress theme for your website:
-First and foremost, you must ensure that the theme is compatible with your WordPress version. The last thing you want is to install a theme that doesn't work with your current version of WordPress.
-Secondly, you must decide what kind of website you want to create. If you want a simple blog, then there are plenty of themes out there that would be perfect for you. However, if you want something more complex, like an online store or a membership site, you'll need to find a theme with the appropriate features.
-Thirdly, consider the level of customization you're looking for. Some people are pleased with a theme they can install and start using immediately. Others want complete control over every aspect of their website's design, so they look for themes that offer extensive customization options.
-Consider your budget. Some great free WordPress themes are available, but if you're looking for something more robust, you'll likely have to pay for it. Remember that even paid themes can vary widely in price, so shop around until you find one that fits your needs and budget.
Plugins and Customization Options
When it comes to WordPress themes, there is plenty of choice. However, with so many options available, knowing which theme is the best for your WordPress website can take time and effort.
This article will give you a beginner's guide to choosing the suitable WordPress theme for your website. We will discuss the different types of WordPress themes and the factors you should consider when choosing a theme. By the end of this article, you should understand how to choose the best theme for your WordPress website.
There are two main types of WordPress themes: free and premium. Free themes are typically available from the WordPress Theme Directory or third-party websites. Premium themes are typically sold by theme developers or companies specializing in WordPress themes.
There are pros and cons to both free and premium themes. Free themes are often less polished than premium themes, but they are usually easier to customize and are often more up-to-date with the latest WordPress releases.
Premium themes usually have more features and options than free themes, but they can be more expensive and may require some coding knowledge to customize them properly.
When choosing a WordPress theme, there are several factors you should consider:
1) The purpose of your website: What type of website do you want to create? A personal blog? A corporate website? An online store? The type of website you want to create will determine what type of theme you need. For example, you will need a theme with e-commerce features such as a shopping cart and product page functionality to create an online store.
2) Design: The design of your WordPress theme should be eye-catching and easy to navigate. Look for themes that are modern, professional, and user-friendly. Ensure the theme includes enough customization options to make it look unique and match your brand.
3) Responsive design: A responsive website looks good on all devices – from desktop computers to tablets to smartphones. Responsive design is becoming increasingly important in today's mobile world, so make sure your chosen theme is optimized for all device sizes.
4) Plugins: WordPress plugins extend the functionality of your website by adding new features or integrations with other services (e.g., social media). When choosing a WordPress theme, ensure it supports popular plugins or has built-in plugin support. This will save you from manually installing and configuring plugins after you've set up your website.
5) Customization options: Many WordPress themes come with various customization options like colors, fonts, layout, etc., so make sure the theme you choose has enough customization options to make your website look unique.
By considering the factors above, you should be able to find a WordPress theme that suits your needs and makes your website look great.
Best Practices for Installing and Updating Themes
When choosing and installing a WordPress theme, there are a few best practices to remember. First, take some time to browse the available themes and find one that fits the overall look and feel you want for your website. Once you've found a theme, read through the documentation or installation instructions before proceeding.
Once you install your chosen theme, log in to your WordPress site and go to the Appearance > Themes page. From here, you can either upload the theme file (usually a .zip file) from your computer or search for it within the WordPress directory. If you're installing a paid theme, purchase it first and then enter your license key during installation.
Once the theme is installed, activate it by clicking the "Activate" link. You should now see your new theme applied to your website! Be sure to explore the settings and options of your new theme and any customizations that may be available.
Remember to keep your themes up-to-date! New versions of WordPress themes are released regularly, often with bug fixes and security updates. Keeping your themes up-to-date helps ensure your website remains secure and functioning correctly.
Alternatives to WordPress Themes
If you're not interested in using a WordPress theme, other options are available. Here are some alternatives to WordPress themes:
1. Use a website builder: Website builders are a great alternative to WordPress themes if you want more control over the look and feel of your website. With a website builder, you can drag and drop elements to create a custom design for your site.
2. Hire a web designer: If you're looking for a unique design for your website, hiring a web designer is your best bet. A web designer can create a custom WordPress theme that perfectly matches your brand and style.
3. Use an off-the-shelf theme: If you want to use something other than a WordPress theme or build your website from scratch, you can always purchase an off-the-shelf theme. Thousands of high-quality themes are available for purchase, so you're sure to find one that's perfect for your needs.
Conclusion
We hope this beginner's guide to choosing a suitable theme for your WordPress website has been helpful. Remember to consider all the factors, including budget, functionality, design, and support, before deciding.
With that in mind, be sure to take your time and explore different options until you find one that meets all of your needs. Good luck!